Welcome to the Fanon Ponies Wiki!
Welcome to the wiki!
This wiki is made for all those My Little Pony:Friendship is Magic fans that have created fanon ponies on their own!
You could post pictures of those ponies, stories and anything you want!
Explore and start editing! Before you start editing though, please make sure to read the rules!
Have fun and join the community! We also have 44 pages that you can help edit!
---
Founder : Rainbowzkie
Head Administrator : HarvestGirl28
Other Administrators : None
Chat Moderators : None
Rollbacks : None
We are now hiring Admins, Chat Moderators and Rollbacks! To be an admin you must atleast have 75 good edits, 50 for chat moderators and rollbacks.
Featured Pony of the Month
Aqua Glacier is a female pegasus pony. She can be shy but when you get to know her better, she can be outgoing. She is very good at drawing and making stories. To see the whole article, click here!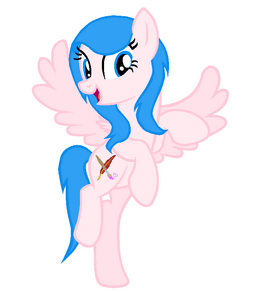 Community content is available under
CC-BY-SA
unless otherwise noted.